FOREST, VA BIRTH ANNOUNCEMENT: WELCOME HOME NOAH!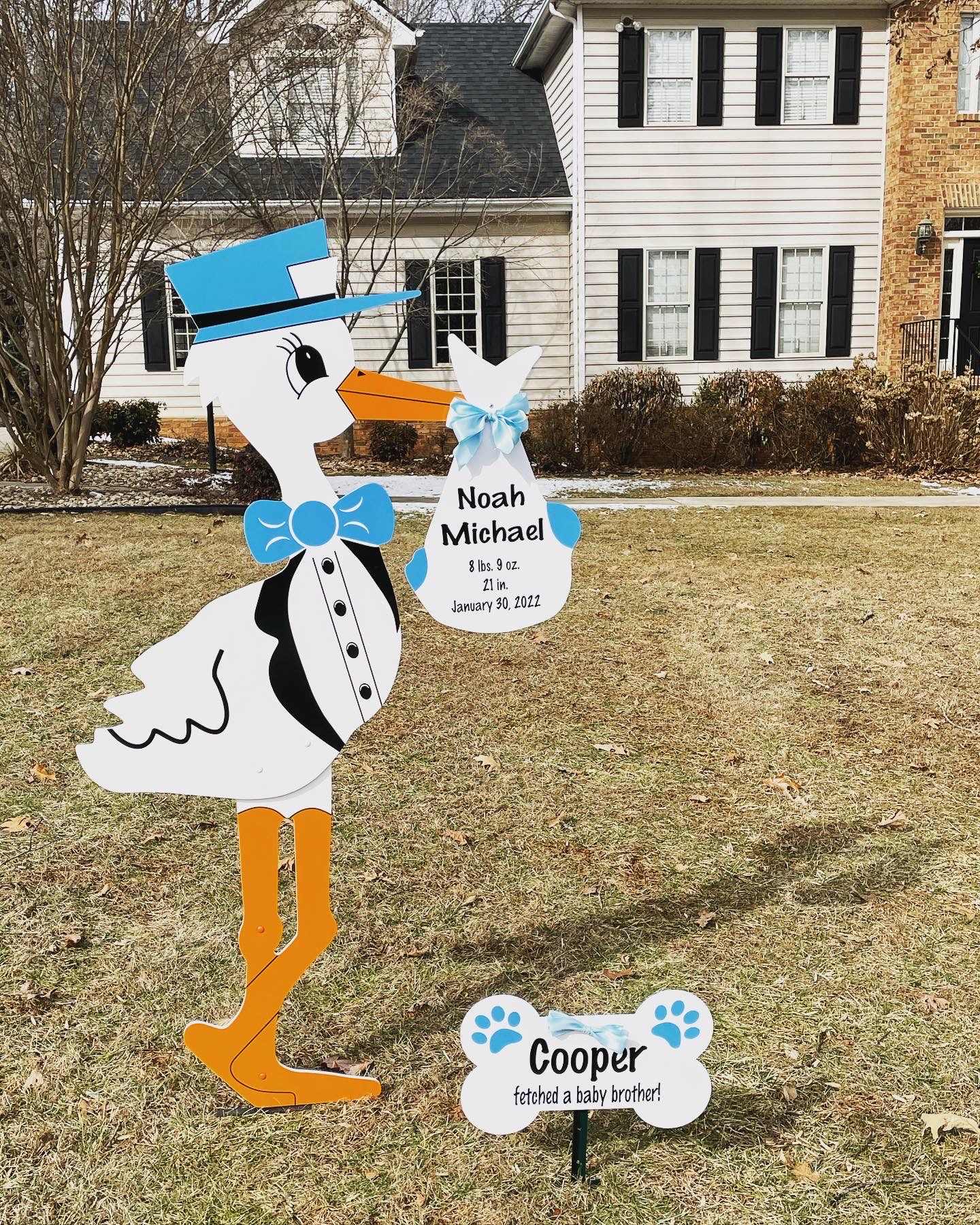 "A baby boy has a special way of bringing out the man in his father and the little boy in his grandfather."
At Hill City Storks we are always available to welcome home your sweet bundle of joy. We specialize in birth announcement stork signs, bundles, sibling stars, and dog bones. At the end of the 7-day rental, our storks leave a personalized keepsake bundle for you to enjoy!
Our stork rentals are available in Lynchburg, Forest, and Madison Heights.
If you're interested in renting a stork please call or text us at 434-444-2886. Or, you can email us at HillCityStorks@gmail.com
Follow us on Instagram, Facebook, and Pinterest